eleggibile a buono
ISBN-13:

978-613-8-99794-8

ISBN-10:

6138997948

EAN:

9786138997948

Lingua del libro:

Inglese

Risvolto di copertina:

Please note that the content of this book primarily consists of articles available from Wikipedia or other free sources online. Web.config is the main settings and configuration file for an ASP.NET web application. The file is an XML document that defines configuration information regarding the web application. The web.config file contains information that control module loading, security configuration, session state configuration, and application language and compilation settings. Web.config files can also contain application specific items such as database connection strings.

Casa editrice:

Sito Web:

A cura di:

Numero di pagine:

60

Pubblicato il:

16.08.2013

Giacenza di magazzino:

Disponibile

categoria:

Prezzo:

29,00 €

Parole chiave:

web, Application, Configuration, File, Net, Files, Web., Config, asp.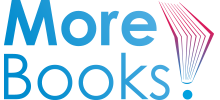 LOADING