eleggibile a buono
ISBN-13:

978-613-9-21514-0

ISBN-10:

6139215145

EAN:

9786139215140

Lingua del libro:

Inglese

Risvolto di copertina:

Please note that the content of this book primarily consists of articles available from Wikipedia or other free sources online. Oysters Rockefeller consists of oysters on the half-shell that have been topped with various other ingredients (often parsley and other green herbs, a rich butter sauce and bread crumbs) and are then baked or broiled. Oysters Rockefeller was created at the New Orleans restaurant Antoine's. Antoine's was founded in 1840 by Antoine Alciatore, who moved to New Orleans after two frustrating years in New York to open a restaurant of his own. It is the country's oldest family-run restaurant. The dish was created in 1899 by Jules Alciatore, son of the restaurant's founder.

Casa editrice:

Sito Web:

A cura di:

Numero di pagine:

64

Pubblicato il:

11.01.2013

Giacenza di magazzino:

Disponibile

categoria:

Prezzo:

45,00 €

Parole chiave:

Restaurant, Oyster, John, Rockefeller, Antoine, Parsley, Escargot, D.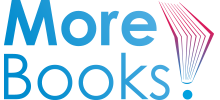 LOADING