eleggibile a buono
ISBN-13:

978-3-8417-7952-6

ISBN-10:

3841779522

EAN:

9783841779526

Lingua del libro:

Inglese

Risvolto di copertina:

An Inspirational Book Full of Wisdom is written to inspire a lot of people to live life to the fullest.It serves as a guide on how to adjust and mingle with other people.Each and everyone of us is a unique individual.We are different from each other.Respect on one's individuality is a must.It is based on real experiences in life on how to become a person of character.The book consists of the following topics under the sun.The readers will be enlightened about the real essence of life. *It is how you handle the situation... *A responsible spank will not harm the child. *Dealing with teenagers!!!!How? *Parents are the best teachers,Aren't they? *Would you be willing to give up everything for a friend?Even your life? *How much are you worth? *How would you point out a flaw to someone you know without hurting his/her ego? *Would you allow yourself to lose identity for the sake of a relationship? *Is piracy a menace or a benefit to the society? *United we stand,Divided we fall *Which one is a better teacher,experience in life or teaching in school? *What are the important qualities of a good leader? *Are you experiencing Vertigo?Worry no more! *Human resource management assessment

Casa editrice:

Sito Web:

Da (autore):

Numero di pagine:

64

Pubblicato il:

14.03.2016

Giacenza di magazzino:

Disponibile

categoria:

Prezzo:

19,80 €

Parole chiave:

How to face problem squarely, Ear reflexology cures vertigo, Skills on reflexology indeed works wonders, It is how you handle the situation, How to rear a child of character, First trimester of pregnancy is crucial, Whatever the mother perceives the fetus'absorbs it, One's personality has something to do with one's childhood days experiences. Negative attitude deteriorates one's immune system, Deterioration of one's immune system leads to sickness, One's body produces million of cancer cells everyday, How to deal with adolescents, Adolescence is a stress and storm stage, To find true friends finds a treasure, Experience is a best teacher, Parenting and rearing a child is an opportunity, A good role model leaders, Always put yourselves on one's shoes, Never step on one's shoes, Good flow of communicattion is a must, The art of listening, A responsible spank will not harm a child, Indeed parents are still the best teachers to their child, Respect one's individuality leads to a relationship that lasts forever, Each and everyone of us is a unique individual, How much are you worth?, Do you value yourself?, Pointing out one's flaw without hurting one's ego, How?, Giving directions to travelers, How to recommend with enthusiasm, Communication in the business industry, Dealing with employees to become more productive.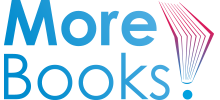 LOADING