eligible for voucher
ISBN-13:

978-3-8381-5164-9

ISBN-10:

383815164X

EAN:

9783838151649

Book language:

English

Blurb/Shorttext:

Child support and alimony payments are almost unheard of in Nigeria where the decision of the man is undeniably dogmatic. When a marriage breaks down in Nigeria, the man, unquestionably, decides alone what he wants to do with the children of the family: keep them and send their mother away without any form of financial support or send them and their mother away with or without any arrangement for the children's upkeep. The wife, in such situation, is usually left alone to fend for all the children while the man, probably, goes on to take a younger woman for a wife. This book critically analyzes Nigerian statutory provisions that regulate alimony and child support obligations within the context of legal pluralism. It focuses on how these provisions collide with customary and Sharia law rules. It lays out in concise form the points at which the non-state rules impede the application of ratified international human rights instruments within the Nigerian pluralistic legal system thereby violating those rights guaranteed under international law. This book is an essential tool for students and researchers in the field of international law and human rights.

Publishing house:

Website:

By (author) :

Number of pages:

300

Published on:

2015-09-11

Stock:

Available

Category:

Price:

94.90 €

Keywords:

Africa, Austria, Nigeria, poverty, Alimony, Boko Haram, Child support payment, Customary Law, Sharia Law, human rights violation, Discrimination against women, Female Genital Mutilation (FGM), child's rights, International Law, ratification and application of international agreements, child abuse, African Union, European Convention on Human Rights, (ECHR), European Court of Human Rights, European Court of Justice, Supreme Court, Constitution.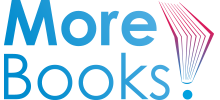 LOADING