eligible for voucher
ISBN-13:

978-620-2-27157-8

ISBN-10:

6202271574

EAN:

9786202271578

Book language:

English

Blurb/Shorttext:

To contribute minimize the greenhouse gases emissions into the atmosphere and to improve the physicochemical, physical and mechanical properties of cementitious materials in the fresh and hardened state, we have incorporated a limestone fillers (F-Lime) in the formulation matrix of cement while partially substituting the clinker by its at different percentages ranging from 5% to 40% by weight of the cement with a step of 5%. The influences of incorporation of F-Lime on physicochemical properties of new hydraulic binder and the physical properties of the cement paste in the fresh state have been studied on one hand. The effects of adding of F-Lime on mechanical performance of cementitious materials in the hardened state have been evaluated on the other hand. The obtained results by different formulations prospected have shown that the addition of F-Lime in the formulation matrix increases their fineness. In addition, its density is decreased. We noticed that the setting time increases with percentage of F-Lime decreases. The compressive strengths at a young age, middle age, and long-term have been improved. The W/C ratio, the porosity, and the capillary absorption were decreased.

Publishing house:

Website:

By (author) :

Number of pages:

80

Published on:

2017-12-05

Stock:

Available

Category:

Price:

35.90 €

Keywords:

expansion, New ecological cementitious materials, Durable cementitious materials, Limestone fillers, Physicochemical properties, Loss on ignition, Free lime, Insoluble residues, Density, Fineness by Blaine surface area, Water demand, Initial and final setting time, Porosity, Capillary absorption, Compressive strength.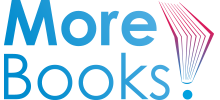 LOADING