apto para el cupón
ISBN-13:

978-613-9-08005-2

ISBN-10:

6139080053

EAN:

9786139080052

Idioma del libro:

Inglés

Notas y citas / Texto breve:

Please note that the content of this book primarily consists of articles available from Wikipedia or other free sources online. Weetangera is a suburb in the Canberra, Australia district of Belconnen.It is next to the suburbs of Hawker, Page and Macquarie. The Canberra Nature Park of The Pinnacle Nature Reserve borders it to the south across Springvale Drive. It has a primary school, Weetangera primary, and Weetangera neighbourhood oval.It is named after the property purchased by Samuel Shumack in 1861. It was also the name for the Weetangera parish, which included the land from Ginninderra Creek to the Molonglo River.

Editorial:

Sitio web:

Editado por:

Número de páginas:

104

Publicado en:

2013-08-15

Stock:

Disponible

Categoría:

Precio:

29.00 €

Palabras clave:

Capital, Territory, Australian, 2006, Canberra, 0, Weetangera, 5.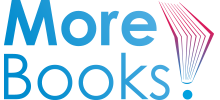 LOADING