apto para el cupón
ISBN-13:

978-3-8484-9762-1

ISBN-10:

384849762X

EAN:

9783848497621

Idioma del libro:

Inglés

Notas y citas / Texto breve:

Consumers today are more environmentally conscious than ever. However, a gap has been found between the consumer's intention and the actual purchase when it comes to products that there is a social pressure to buy for environmental reasons. The segment for the socially desirable products is estimated to have potential, but so far growth seems to be slow. It has been stated that until now, there is not enough research done that takes a holistic perspective including several fields of marketing.There is a need to review and combine existing literature in various fields of marketing to investigate how the gap can be decreased and the sales increased. The purpose of this thesis is to review and combine existing literature in the fields of consumer value creation, decision-making and in-store marketing. By doing so, the authors aim to present a theoretical model on how producers of socially desirable FMCG can decrease the gap between the consumers' intention and the actual purchase through marketing. Based on the extensive literature review, the authors developed ten propositions that formed a model which that can be used as the backbone for future theoretical and empirical research.

Editorial:

Sitio web:

Por (autor):

Número de páginas:

56

Publicado en:

2012-04-05

Stock:

Disponible

Categoría:

Precio:

49.00 €

Palabras clave:

Marketing, Branding, Ecological, differentiation, Consumer Behavior, Organic, Decision-Making, In-store marketing, green marketing, Eco, green consumer, Consumer Value Creation, Environmentally Conscious Behavior, Fast Moving Consumer Goods (FMCG), Purchase decision, Socially Desirable, Value Creation.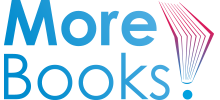 LOADING