apto para el cupón
ISBN-13:

978-620-0-23721-7

ISBN-10:

6200237212

EAN:

9786200237217

Idioma del libro:

Inglés

Notas y citas / Texto breve:

The author of "The Historical Chronicles and Tragedies of Shakespeare", was Queen Elizabeth Tudor, but Shakespeare stole the authorship of the Queen. Her "Historical Chronicles" began with plays describing the history of the reign of English kings for a time of nearly 350 years, almost from 1200, and they were written with a clear traceable purpose to show that the coming to power of the House of Tudor was good deed for England. Elizabeth began writing these plays in the summer of 1554 and she continued to write these plays after becoming queen. Being superbly educated, Queen Elizabeth Tudor composed plays on the themes of the ancient Greek history and the ancient Roman history, and it was easy for her because, unlike the less educated Shakespeare, she already at the age of 17 had a command of many languages. Queen Elizabeth Tudor, feeling that she did not have long to live right after the start of the year 1603, ordered to make Shakespeare's Tombstone with an inscription that seems to protect the remains of Shakespeare from enemiesת but in fact she cursed Shakespeare, who stole her authorship. And here I'll explain how she did it.

Editorial:

Sitio web:

Por (autor):

Número de páginas:

60

Publicado en:

2019-07-08

Stock:

Disponible

Categoría:

Precio:

26.53 $

Palabras clave:

Elizabeth Tudor, Elizabeth I of England, Elizabeth First of England, Shakespeare Authorship, Authorship of Shakespeare, Shakespeare's authorship, Authorship of the Shakespeare Works, Shakespeare Authorship Controversy, Reconsidering Shakespearean Authorship, Shakespeare Authorship Question, Shakespearean Ciphers, Ciphers of Shakespeare, Shakespeare's Tombstone, Tombstone of Shakespeare, Сurse on Shakespeare's Tombstone, Сurse on Tombstone of Shakespeare, Shakespeare's grave, Grave of Shakespeare, Сurse on Shakespeare's grave, Shakespeare's funerary monument, Funerary monument of Shakespeare, W. Shakespeare.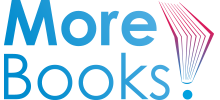 LOADING